Comments from students and clients
"
I am grateful for your help in my moving some things, holding some things, and letting go of some things. I'm enjoying the openness inside and marveling how my bodyspirit is capable of feeling. Thank you for helping me be glad to be in my body to experience being seen, held, and loved. I am teary thinking about it. I've been so overwhelmed with work for months, that it's been difficult to rest even I take some time off. I feel more rested now than I have in a long time—longer than I can remember." - Courtney G
"I changed after I had your therapy. I'm happy now. Thanks for helping me out." - Kei, Japan
​
"
We got to know each other in Bangkok in OMROOM, since that day thanks to your healing things have changed drastically in my life and I am on my way back being strong as the woman I am. Thank you" - Paula
Just want to thank you for today. I got so much out of it actually more than I ever thought. Wow it blew my mind!! - Irene (after an iRest Workshop in Bangkok, Thailand)
​
"I just wanted to tell you that I feel awesome, you really lifted my spirits with your beautiful energy work, conversation and realignment work. Things have been really nice the last several days and I just can't thank you enough Andy. I also feel different, like some kind of vibrating sort of energy sensation everywhere along with a strong sense of purpose to change these unhelpful behaviors I have." Roni S
"You worked with me, i.e., a massage at Norwood, Tea Estates in Sri Lanka. I will never forget how fine your work is! For the first time ever, I was free of neck/shoulder/back pain even after the long trip back to the states. Thank you for making such a difference in my body!! " - Valerie (New Orleans, USA)
"Andrew is the body whisperer. Every spot that needed work now feels fully refreshed, even spots I didn't know about." Jill W
"He is a very easy to talk with person. One feels comfortable and relaxed very quickly from meeting with him. This really helped in being able to relax more when beginning the massage with him." Ms. Deepa (Mumbai)
"In my body-spirit is the memory of emerging from our healing session. Thank you for opening up your energy to me so generously and warmly.
I continue to live into the healing we did together.
" Courtney
"Had Andrew's Thai Yoga Massage. Was absolutely great. I have been having some major back and hip issues and this helped... a lot. I wish he lived near Melbourne." Mark (Melbourne, Australia)
"Thank you so much again, I really enjoyed your class. Yesterday when I said thank you for..... and I couldn't come up with any words, I wasn't sure what exactly have just happened but I was sure that I have just experienced something really nice. Thank you for your beautiful voice, I had a very nice relaxation." Art, Student in a Yoga Nidra Workshop
"I have always appreciated Andrew's ability to meet challenges head-on. He doesn't have a stereotypical "yoga body". He's a big guy, and sometimes a flowing practice full of twisting, floating, compact shapes can be more difficult for someone with a real body. What he's taken from his experience in these situations is the art of modification. It's such a great gift to not be able to do something in the physical practice because it reminds us that these practices can be for everyone but that each individual will need a different entry point to the practice so it can be right for them. This is a wonderful tool for any teacher who wants to apply yoga therapeutically." - Keith Borden
"Students respond very well to Andrew's teaching. His warm personality naturally comes through and his teaching style is accessible and clear. The feedback that I got from the students who attended Andrew's classes was beyond excellent. I only wish that he was available to teach at my studio more." - Martin Scott owner of
Union Yoga SF
"Andy is a lovely teacher who connects with students exceptionally well. He manages to make his classes a lot of fun while at the same time giving students a deep understanding of technique and alignment. His classes are both spiritual and grounded. In my experience that is not an easy balance to achieve but Andy does it." - Marnie McDonald former owner of
Vientiane Yoga
"Andy most certainly stands apart from all other yoga teachers I have worked with or known. For one, he is a yoga instructor in disguise. Walking down the street, you can maybe guess his background in the IT industry but would never guess his love and talent for yoga. Instead of looking the part of a guru, Andy looks like a normal, nice guy. And I saw how this allowed his students to relax into learning from him. Instead of the intimidation that can come with learning from a Yoga Teacher, Andy inspires openness through both his natural appearance as well as his friendly demeanor. He makes yoga seem something easily approachable for anyone" - Miranda Black Acupuncturist at The Radiant Family, (Grants Pass, Oregon)

Powered by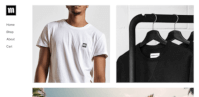 Create your own unique website with customizable templates.